Featured Employment

Highly motivated, self- starter Needed
Well established Real Estate Company seeking highly motivated, self- starter to join our growing team! Candidate must be within 30 minutes of Warsaw.
The right person will be:
Extremely Organized
Able to have flexible hours
Able to work in a high performing environment.
Great on phone
Knowledge of Technology in general, specialized in Google Suite and Docs, Excel, and spreadsheet creations
Outgoing personality
Active in the community - familiar with the GLOW area
If you do not already obtain a Real Estate License you must be willing and able to complete training.
25 - 35 hours a week with flexible time frames. Compensation packages will be discussed based on experience. Looking to fill the position immediately.
Please email resume jrivellino@kw.com, please put "LOOK AT ME" in the subject line.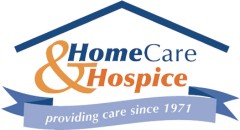 Now Hiring
Now Hiring for the following positions:
Registered Nurse Care Coordinator for our Warsaw Office
Come join our team and help us to Make a Difference!
Contact Human Resources at employment@homecare-hospice.org
(716) 372-2106
www.Homecare-Hospice.org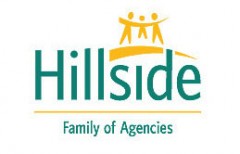 Hillside is growing!
We have openings with different programs throughout Western NY!
• Direct Support Professionals (Orchard Park and Clarence, NY) – Opportunity to work in a residential setting with our Developmental Disabilities Services program! HS Diploma/GED required. Job reference number 7978.
• Care Manager II (Buffalo, NY) – Working with our Children's Health Homes program, the Care Manager will work with youth/families enrolled in our Health Homes program.
Bachelor's degree and 2 years of experience working with youth/families required. Job reference number 9846.
• Skill Builder III (West Seneca, NY) – Opportunity to work with youth/families in a community based setting to develop
life and social skills. HS Diploma/GED and 2 years of social work/ skill building experience required. Job reference number 9348.
• Waiver Service Providers (Openings in Batavia,Buffalo, Warsaw and Lockport, NY) – Individuals working in our Bridges to Health (B2H) and NiGLOW Waiver programs assist youth/families with obtaining service and also work to develop life and social skills. WSP I requires an HSDiploma/GED and some experience working with youth/families.
WSP II requires a Bachelor's and 2 years of experience. WSP III requires a Bachelor's and 4 years of experience.
For complete job details (including specific location) and
requirements, please visit our website,
www.hillside.com/work .
For questions, or to apply to our openings, please submit your
updated resume to jrockcas@hillside.com .
Please be sure to also include the job name and number that
you would like to be considered for. Candidates for all
openings must have a valid, unrestricted NYS driver's license
and must be able to meet agency driving standards.