Featured Employment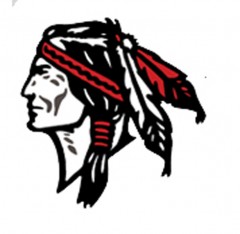 Custodian at LCS
CLEANER 3RD SHIFT
Full time / 12 months / With Benefits
Contract Step 1 - $11.10/hour
Must be at least 18 years old
High School Graduate (GED)
Knowledge of cleaning methods preferred
Full time benefits: Sick days, personal days,
bereavement, paid holidays, vacation after 1 year
(per school year as per contract)
Healthcare benefits [single or family]:
Medical, Prescription, Dental, Vision (as per contract)
Mail letter of interest and resume to:
Business Office - Cleaner
Letchworth Central School
5550 School Road
Gainesville, NY 14066
Or E-Mail: jnovak@Letchworth.k12.ny.us
APPLICATIONS ARE CURRENTLY BEING ACCEPTED FOR THE FOLLOWING SEASONAL JOB TITLES:
GENESEE STATE PARK REGION: LETCHWORTH STATE PARK
1 Letchworth State Park, Castile, NY 14427 Phone: (585) 493-3600
APPLICATIONS ARE CURRENTLY BEING ACCEPTED FOR THE FOLLOWING SEASONAL JOB TITLES:
Park and Recreation Aide 1: (Job Rate: starts at $11.80/hr.)
Maintenance/Cleaning Staff: Various duties including the general upkeep of parks buildings and grounds. Job duties may include but are not exclusive to operating
vehicles and/or equipment, cleaning buildings/grounds, trim mowing and mowing lawns, trash removal, trail maintenance, painting, general maintenance of
campground/cabin areas.
Clerical - Office and Administration: Visitor Center and Campground offices: Job duties may include but are not exclusive to: revenue collection, providing
excellent customer service, answering phones, registering patrons for overnight stays, providing park information to the public.
Boat Launch Attendants (Silver Lake/Conesus Lake): Job duties include providing customer service to patrons (parking assistance, answering questions),
maintenance of boat launch facilities (mowing, cleaning, etc.) revenue collection and reporting.
Gate Attendant: Job duties include: collecting revenue and issuing daily entrance tickets, revenue reporting, cleaning the gate building, and providing excellent
customer service to incoming patrons.
Park and Recreation Aide 5 - Park Ranger: (Job Rate Starts at $13.84/hr.)
Candidates will work throughout Letchworth, Silver Lake, and Conesus Lake State Parks as a Park Ranger. The anticipated starting date will be in late April with an
end date of mid-October and be considered a temporary seasonal position. The requirements are as follows but not limit to:
• Providing excellent customer service by engaging with the public in need of assistance
• Communicating rules and regulations in order to encourage compliance
• Providing First Aid/CPR skills as needed
• Providing minor maintenance and cleaning of facilities when needed
• Assisting office and gate staff
• Hiking trails with uneven terrain and varying elevations and working in all types of weather conditions
• Must have a valid NY state driver's license
• Prior security or public enforcement skills preferred
• Hours and schedules vary (evening/weekends/holidays required). 40 hours per week
Lifeguards: (Job Rate: starts at $14.65/ hr.)
Job duty includes: Obtaining and maintaining and passing all certifications required for becoming an NYS Parks Lifeguard (see lifeguard employment information).
Primary Location would be at the Letchworth State Park swimming pool; however, substitute guarding may be required at other parks containing beaches.
For more informtion go to: https://parks.ny.gov/employment/lifeguards/default.aspx
Park Employment Applications can be obtained at
https://parks.ny.gov/employment/documents/FillableUpdatedParksEmployeeApplicationS1000Part1.pdf
NYSOPRHP is an Equal Opportunity Employer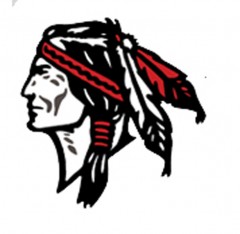 Bus Driver
Letchworth Central School
We Will Train You!
10 Month employment (summers off)
Our buses are stored inside year round!
Minimum run rate of $21
Contract Step 1 - $14.09/hour
BENEFITS:
Sick
Personal
Bereavement Time
Paid Holidays
Healthcare benefits (Single or Family)
Apply to: Business Administrator
Letchworth Central School
5550 School Rd.,
Gainesville, NY 14066
Deadline: Open until filled
Come join our team!