Featured Employment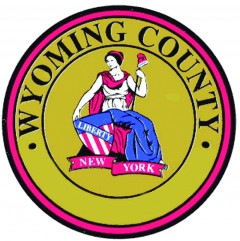 WYOMING COUNTY COMMUNITY HEALTH SYSTEM
Join an outstanding team of healthcare professionals and enjoy an exceptional benefit package!
RPN – Nursing Supervisor - Acute
Per Diem/Night Shift. Must be licensed and registered as a RPN in New York State. One (1)
year experience is preferred.
DIETARY: Food Service Helper PT .
$12.88/hr. starting wage - Serving, cleaning, dishwashing and other duties as assigned.
C.N.A's, PT and FT– SNF – 12 Hour Shifts $14.74/hr. starting wage
LPN – Skilled Nursing Facility – FT and Per Diem/Current NYS license as an LPN.
REGISTERED NURSES – ER, OB, MED SURG/ICU
Full-time, part-time and Per Diem positions available. Must be licensed and registered as a RPN in New York State. One (1) year experience is preferred.

CARPENTER (PER DIEM/FT)/BUILDING & GROUNDS: Graduation from high school
or possession of a high school equivalency diploma and two (2) year trade school or
equivalent experience as a carpenter

LABORER (PER DIEM/FT)/BUILDING & GROUNDS: Experience in heavy manual labor
preferred.

Wyoming County Human Resource
Thomson Hall | 338 North Main Street |Warsaw, NY 14569
This institution is an equal opportunity provider and employer TDD 800 662 1220

Seasonal Help Needed for Potato Harvest
Class A & Class B CDL Licensed Drivers
Potato Sorters at Warehouse
Equipment Operators
CDL Licensed Drivers to drive farm plated and agricultural plated vehicles to/from crop fields to warehouse.
Also need: Potato Sorters and Equipment Operators.
Punctuality and reliability a must. Sunday work may be required.
Please apply in person Monday-Friday 8 am to 4 pm.
4189 Route 78 (Hermitage) Bliss, NY
No phone calls please.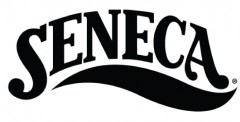 Seamer Mechanic
Assigned mechanical job duties to maintain and repair food processing equipment with emphasis on seamers and fillers. Completes repairs during the processing season to meet production goals. Overhaul and install plant equipment during non-production periods to be ready for the next scheduled production run.
Essential Job Functions:
Able to read, write and maintain daily logbooks
Ability to read, use and understand micrometers and calibers
Ability to weld stick, mig and tig
Proper use of cutting torch and plasma cutter
Possess basic hand tools
Ability to read and understand operator and maintenance manuals on equipment in the fill and close area
Ability to overhaul and PM equipment with proper training
Maintain all Seamers and Fillers to manufacturers specifications
Maintain Seamers to operate within can manufacturers specifications to facilitate good seams on cans
Ability to perform seam checks on all seamers with proper training
Work in other areas of facility as dictated by immediate supervisor
Maintain all other equipment in the fill/close area
Knowledge and use of lockout/tagout procedures
Responsible for the lubrication of equipment in fill/close area
Ability to work with outside vendors/contractors when necessary
Must be able to work nights, weekends and overtime during production season.
Some post-high school education or training is beneficial. Equivalent work experience will be considered.

Go to www.senecafoods.com/careers/current-openings to apply.
Paper applications available upon request at 5705 Route 36, Leicester, NY 14481
Seneca Foods Corporation is an Equal Opportunity Employer. All qualified applicants will receive consideration for employment without regard to race, ancestry, national origin, citizenship, color, sex, gender, sexual orientation (gender identity or gender expression), marital status, religion, creed, age, domestic violence victim status, arrest record or status as an ex-offender, predisposing genetic characteristics or genetic information, disability or veteran or military status.