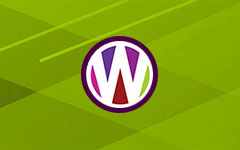 Warsaw Penny Saver Help Wanted
Help Wanted
Help wanted with unloading of deliver truck and inserting of the Warsaw Penny Saver.
Requirements:
Available Fridays from approximately 1 pm- 4 pm
Must be able to lift 40 lbs
Must be able to stand and insert Penny Savers
Also included in job is the delivery of 300 Warsaw Penny Savers, house to house in the Village of Warsaw.
The delivery of the Penny Savers can be completed either Friday evening or Saturday morning.
Apply at:
Warsaw Penny Saver
72 N. Main St.
Warsaw, NY 14569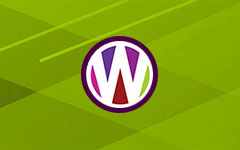 WCS School Monitor & LT Physical Education Substitute
WARSAW CENTRAL SCHOOL
NOTICE OF VACANCY
POSITIONS:
1. School Monitor, Full-time (10-Month)
2. LT Substitute Physical Education Teacher (2/18-6/3)
QUALIFICATIONS:
1. Civil Service Qualifi ed
2. NYS Certifi cation Preferred
OTHER INFORMATION:
1. $12.50/hour with benefi ts per WSSA Contract
Start ASAP
2. Per Board Policy and Resolution
SEND:
1. Letter of Interest and Resume
Civil Service Application w/WarsawCSD
Supplemental Application
(see website: warsawcsd.org)
Professional references
2. Letter of Interest and Resume
Warsaw Central School Application
(see website: warsawcsd.org)
Professional references
APPLY TO:
Tamarah R. Plotz, District Clerk
Warsaw Central School
153 W. Buffalo St
Warsaw NY 14569
tplotz@warsawcsd.org
APPLICATION DEADLINE: January 22, 2021
WARSAW CENTRAL SCHOOL IS AN EQUAL OPPORTUNITY EMPLOYER
Posted January 13, 2021, Warsaw Central School District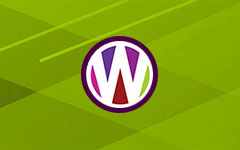 Help Wanted - Skilled Carpenters
JayBee Contracting
Growing Business looking to add skilled carpenters with experience in all areas
of finish carpentry including window, door, moulding and cabinetry installation.
Additional skills in other areas like light framing, tile, and drywall finishing a plus.
Dependable transportation and owning basic tools is a must.
Business is located in Wyoming County, but most work is in Erie County.
Hourly pay is very competitive and based on experience.
(585) 880-3457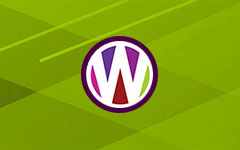 Customer Service Representative
JN White Designs in Perry
Customer Service Representative
Responsibilities include: Knowledge of customer projects, quoting, order-entry and scheduling; contributing to customer satisfaction; operating within a CRM and customized project system; meeting department productivity and quality standards; and the ability to meet deadlines.
Qualifications:
• Manufacturing and CRM experience preferred
• Exemplifies professionalism in character and performance
• Strong written and verbal communication skills
• Overtime as necessary
• College degree and 2 years of experience preferred. Minimum HS diploma/GED
with 1 year experience are required
• Telecommuter Policy option after onsite training (Must be located in Western NY)
Benefits include but are not limited to: Medical (with company funded HSA), dental and vision plans, 401(k) retirement savings plan, profit sharing, tuition reimbursement, and growth opportunities.
Apply at: Email: mpatrick-grabowski@jnwhiteusa.com, fax to 585-282-0035,
visit http://www.jnwhiteusa.com/careers, or apply at 129 N. Center St, Perry NY.
Qualified candidates will undergo a physical and drug test prior to starting.
JNW is an EOE encouraging women, minorities, individuals with disabilities
and veterans to apply.v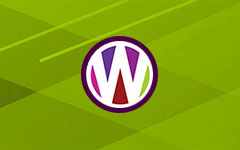 LCS Teacher Assistant & Aide
Letchworth Central School
Anticipated Openings
TEACHER ASSISTANT (FT / 10 MONTHS)
[NYS Certified or Certification In Progress]
$12.85/hr
TEACHER AIDE (FT / 10 MONTHS)
[Must be Wyoming Co Resident]
$12.50/hr
Start ASAP
Benefits As Per Contract:
Health, Prescription, Dental & Vision Insurance,
Paid Holidays, Sick Time, Personal Time, Retirement
Send letter of interest and resume to:
jpernesky@letchworth.k12.ny.us
OR
Julie Pernesky, Dir. of Curriculum and Instruction
Letchworth Central School
5550 School Rd, Gainesville, NY 14066
Deadline: OPEN UNTIL FILLED
Equal Opportunity Employer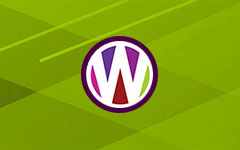 Ground Man & Trimmer
TREE SERVICE LOOKING FOR Ground-man ($80-$125/
day) and Trimmer ($150-$300/day). Call 585-857-1808 or
email: johnthetreeguy@gmail.com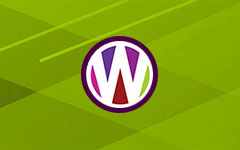 Select Door: Woodworkers
Select Door in North Java
• Entry Level Woodworkers
• Entry Level Custom Workers
• CNC Operators/Programmer
• Drafters
Select Door has positions open for
• Entry Level Woodworkers
• Entry Level Custom Woodworkers
• Customer Service Agent (Inside Sales)
We are the leading designer and manufacturer
of premium grade hardwood doors.
Education and Experience:
• High School diploma or G.E.D. is a plus
• Experience in woodworking is a plus
Knowledge, Skills and Abilities:
• Basic knowledge of woodworking or carpentry
• Able to operate and set up all equipment
• Good math skills • No lifting restrictions
• Safe work habits • Input details/data into the ERP system
• Produce accurate and complete quotes, customer orders
and shop orders • Phone, social media and e-commerce
sales, support and customer service
Please send resume to: karen.kolesar@selectcustomdoor.com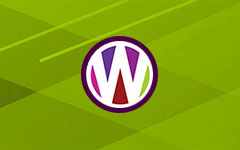 WCS - Licensed Physical Therapist
Warsaw Central School
NOTICE OF POSITION VACANCY
POSITION/QUALIFICATIONS: Licensed Physical Therapist - LTS
OTHERINFORMATION: Pay and Benefi ts Per Board Policy
APPLY BY: January 14, 2021
SEND LETTER OF INTEREST & RESUME TO:
Tamarah R. Plotz
District Clerk
Warsaw Central School
153 W. Buffalo St
Warsaw, NY 14569
tplotz@warsawcsd.org
WARSAW CENTRAL SCHOOL IS AN EQUAL OPPORTUNITY EMPLOYER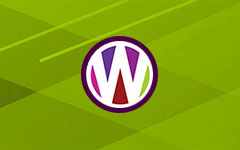 Attica Central School - Teachers Aide
ATTICA CENTRAL SCHOOL DISTRICT
EMPLOYMENT OPPORTUNITIES
POSITION: Teacher's Aide
QUALIFICATIONS: Wyoming County Civil Service Eligible
High School Diploma/GED
Ability to support a student with Multiple Disabilities
Must be able to assist student mobility and communication
SALARY: $12.50/hour
BENEFITS: Health Insurance, Paid Holidays,
Accumulative Sick and Personal Leave, NYS Retirement
TO APPLY: Complete a Wyoming County Civil
Service Application, include additional documents (letter of intent, resume, list of
references) and send to Mr. Bryce Thompson, Superintendent (address below).
APPLY BY: January 19, 2021
Application Forms can be found on our website
http://www.atticacsd.org under the District Info tab, Employment
Opportunities. Any questions may be referred to:
Mr. Bryce Thompson, Superintendent
Attica Central School District
3338 East Main Street
Attica, NY 14011
Phone: 591-0400 ext. 1000
ATTICA CENTRAL SCHOOL DISTRICT IS AN
EQUAL OPPORTUNITY EMPLOYER.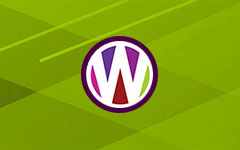 Well Tender Needed
Well Tender Needed: (Wyoming County NY)
PPP Future Development is seeking a Natural Gas well
tender. The ideal candidate will have at least a high
school degree or equivalent. A valid NYS drivers license
with a clean driving record. Additionally, the ideal candidate
should enjoy being outdoors as the position requires
working year-round in any weather. Lastly the ideal
candidate will live in Wyoming County as the majority of
the assigned territory will be in and around the County.
Interested candidates should send their resumes or request an
application from Cragg Chaffee at craggg2f@gmail.com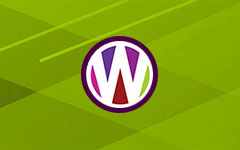 Bush Hill Florist - Help Wanted
HELP WANTED: Looking for an artistic and creative person
to join the team at Bush Hill Florist. Apply in person @ 2 N.
Main Street, Perry.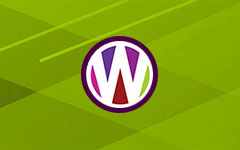 Montgomerys Building Supply - Customer Service. Assoc.
MONTGOMERY'S BUILDING SUPPLY: Taking applications
for part/full time customer service associate. Would be work-­
ing directly with customers and their needs. Clean drivers li-­
cense a must. CDL would be awesome. Stop in for your ap-­
plication (100 Allen Street, Warsaw). Start date could be im-­
mediate.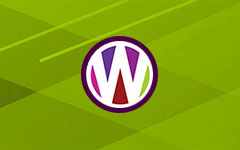 Home Health Aide
HOME HEALTH AIDE NEEDED-ALL SHIFTS AVAILABLE.
585-380-2621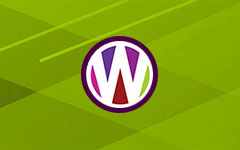 Darien Insulation - Spray Foam Applicator
CONSTRUCTION TRADE-HELP WANTED: Spray foam ap-­
plicator, full or part-time. Darien Insulation-(585)547-1055.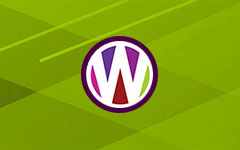 LWM Materials - Fork Lift Operator & General Labor
GENERAL LABORER/FORKLIFT OPERATOR: Full-time
position with benefits. Call LWM Materials, Bliss N.Y.
(585)322-8878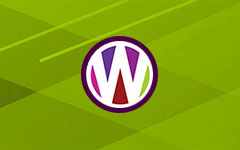 Oversee Maternity Pen & Robotic Milkers
HELP WANTED: Someone to work nights to take care of the
maternity pen and oversee the Robotic Milkers. We offer
competitive wages, health insurance and 401K. Please ap-­
ply in person at 7429 Burke Hill Rd, Perry. Office hours are
Monday-Friday 8am-4pm. There are applications between
the doors. You may call 237-3364 for directions.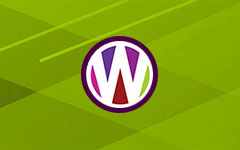 Milking & General Farm Work
FULL-TIME OR PART-TIME POSITION AVAILABLE in
Bliss, N.Y. for milking & general farm work. No experience
necessary, will train. (585)322-2021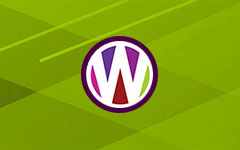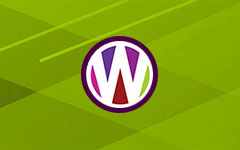 Wyoming County Job Opportunities
WYOMING COUNTY
JOB OPPORTUNITIES
Meal Deliverer (Per Diem) – County Meals on Wheels Program - $12.50/hr
Motor Vehicle License Clerk – DMV - $18.75/hr - $21.69/hr
Wyoming County
Community Health System
Job Opportunities
Patient Information Specialist – Admissions - $16.36/hr - $18.24/hr
Per Diem, Overnights 8PM – 8AM
Student Aide – Dietary - $11.80/hr
Licensed Practical Nurse - SNF - $18.22/hr starting rate
Hospital Aide – Med Surg - $15.54/hr starting rate
C.N.A.'s, PT and FT - SNF – $15.41/hr starting rate
Registered Professional Nurses – ER, OB, MED Surg/ICU
Pay based on experience/qualifications
Medical Receptionist – Family Medicine Clinic - $13.33/hr - $17.50/hr,
based on experience and qualifications
Medical Office Assistant – Family Medicine Clinic - $13.33/hr - $17.50/hr, based on experience and qualifications
Licensed Practical Nurse – Family Medicine Clinic - $17.78/hr - $20.34/hr, based on experience and qualifications
Food Service Helper – Dietary - $13.46/hr starting rate
Sterile Processing Technician (Per Diem) – OR - $17.62/hr - $19.69/hr
Behavioral Health Care Manager – MHU/Clinics - $60,000/yr
Medical Records Specialist II – Medical Records - $21.49/hr - $24.82/hr
Occupational Therapist (Per Diem) – OT - $34.05/hr - $46.06/hr
Detailed information and applications available at http://www.wyomingco.net under Employment
or at Wyoming County Human Resources, 338 North Main Street, Warsaw, NY 14569
This institution is an equal opportunity provider and employer TDD 800 662 1220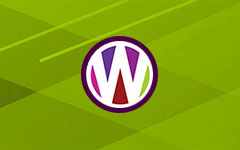 Attica Package - Yard Person
YARD PERSON WANTED
MUST LIKE TO WORK OUTDOORS
• Run A Wheel Loader • Keep Yard Clean
• Help Out in Shop When needed • Other Misc. Duties
• Light Maintenance on Machines
Send Resume to:
ATTICA PACKAGE CO., INC.
P.O. Box 295 • Attica, NY 14011-0295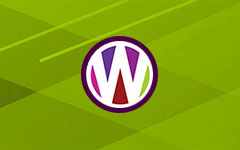 Part Time Sales Associate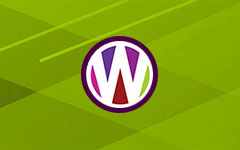 Truck Driver CDL/Yard Worker
Truck Driver CDL/Yard Worker

Growing family owned
business in Castile looking to fill a full-time year-round
position delivering building materials and construction equipment locally.
Competitive pay and benefits.
CDL B required.
Call Bill 585-943-9663
at Elitsac Lumber
103 S Main St, Castile, NY 14427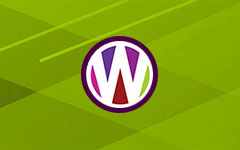 2nd Shift Custodian
CUSTODIAN / 2ND SHIFT
- Full time!
• 12 Months - Start ASAP, Salary- $12.86/hour
Benefits: Sick / Personal / Bereavement Time,
Paid Holidays, Healthcare Benefits (Single or Family)
Competitive Civil Service position / Must be a
Wyoming County resident
Submit a Civil Service Application
or a Resume w/references to:
E-Mail: jnovak@letchworth.k12.ny.us
Mail: ATT District Office – Custodian
Letchworth Central School
5550 School Rd, Gainesville, NY 14066
Open Until Filled Come Join Our Team!
Equal Opportunity Employer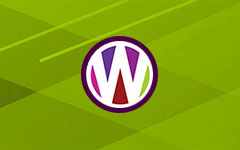 3rd Shift Cleaners
CLEANERS / 3RD SHIFT
Full time!
• 12 months - Start ASAP, Salary $11.80/hr
(Increase to $12.50/hr on 12-31-20)
Benefits: Sick / Personal / Bereavement Time,
Paid holidays, Healthcare benefits (Single or Family) Must be at least 18 years old / High School Graduate (GED)/Knowledge of cleaning methods preferred
Submit a Civil Service Application
or a Resume w/references to:
E-Mail: jnovak@letchworth.k12.ny.us
Mail: ATT District Office – Cleaner
Letchworth Central School
5550 School Rd, Gainesville, NY 14066
Open Until Filled Come Join Our Team!
Equal Opportunity Employer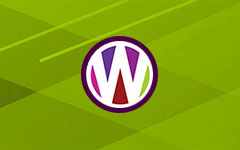 Nurses
Nurses – $45.78/hr for agency corrections and LTC staffing. All nursing backgrounds considered. Fully employer-paid medical & dental. Immediate vesting in 401(k) with 6% employer contribution. Phone Emily at Worldwide at 866-633-3700 ext. 118. Email EGorney@worldwidetravelstaffing.com