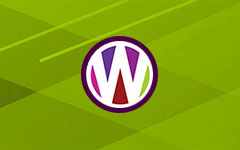 Montgomerys Building Supply - Customer Service. Assoc.
MONTGOMERY'S BUILDING SUPPLY: Taking applications
for part/full time customer service associate. Would be work-­
ing directly with customers and their needs. Clean drivers li-­
cense a must. CDL would be awesome. Stop in for your ap-­
plication (100 Allen Street, Warsaw). Start date could be im-­
mediate.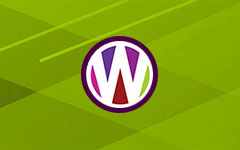 Free Job Fair
FREE JOB FAIR Saturday, April 24th 10:00am-2:00pm. Jel-­
lystone Park 5204 Youngers Rd., North Java, NY 14113. On-­
site interviews. For more info or to apply online: WorkAt-­
Sun.com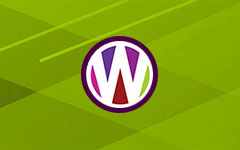 Camp Counselors Needed
Beaver Meadow Audubon Center Summer Day Camp
Counselors Needed: North Java, NY, $15/hr, Must be 18+.
Full-time positions. July 6-August 20, 2021 For more
information and how to apply, visit: https://bit.ly/3cI8Ij5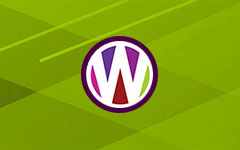 General Office Help
HELP WANTED: General Office, Monday 8am-3pm a must,
flexible throughout the week. Better computer skills, better
pay. Call (585)493-4093 leave message.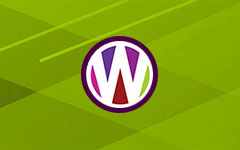 Experienced Line Cook & Dishwasher Needed
Experienced Line Cook Needed
& Dishwasher (No Experience Necessary)
♦ Must be reliable ♦
♦ Nights, Weekends and Holidays a Must ♦
Please apply at the Lumberyard Restaurant
18 South Federal Street, Perry
Wednesday, Thursday & Friday After 3pm
Saturday and Sunday after 12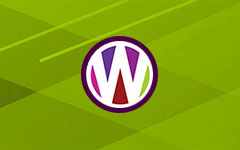 Home Health Aide
HOME HEALTH AIDE NEEDED, NO EXPERIENCE RE-­
QUIRED. SERIOUS INQUIRIES ONLY. (585)380-2621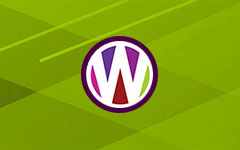 2 Cleaning Positions
2 cleaning positions, 20-25hrs/week, sea-­
sonal. Adventure Bound Camping Resort 4 Winds. Call 493-
2794.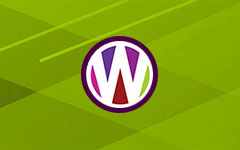 Program Site Coordinator
Program Site Coordinator - Signing Bonus!
The Program Site Coordinator will be responsible
for meeting the needs of the client, helping the client
achieve their goals and fulfill their needs, and ensuring
successful program and office operations at the program
site. Duties include guiding, assisting, and motivating
the client, recruiting clients, and scheduling meetings
and activities.
$39,040.00 per year
Master's (Preferred)
35 hours per week
Benefits Package
https://www.facebook.com/CORE2Learn
https://core2learn.org/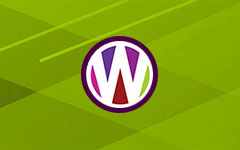 Adult Educator @ Core Learning Center
Adult Educator - Signing Bonus!
The Adult Educator (AE) is responsible for the
adult basic education, TASC and/or English as a Second
Language program planning, curriculum development
and student-centered planning and delivery. The AE
will develop, coordinate, and ensure quality implementation
of all grant program short and long-term goals and
objectives. We are looking to fill this position for our
Mount Morris, Warsaw, and Batavia sites.
$32,760.00 per year
35 hours per week
Benefits package
Bachelor's (Preferred)
https://www.facebook.com/CORE2Learn
https://core2learn.org/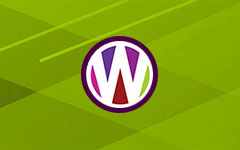 Country Kitchen Help Wanted
HELP WANTED: Apply in person @ Country Kitchen-34
South Main Street, Perry.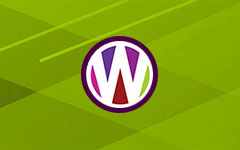 Carpenters and Laborers
HELP WANTED: Carpenters & Laborers for new home con-­
struction. (716)485-6054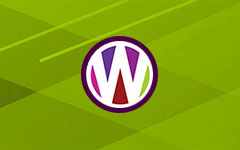 Cleaner
HELP WANTED: 4 hours/week cleaner. Must be respon-­
sible, detail oriented. Call & leave message w/ name
(585)786-5223 or (585)409-0261.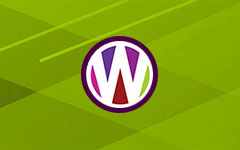 Brant Hill Dairy Farm Help Wanted
BRANT HILLTOP DAIRY-BLISS N.Y. is looking for some-­
one to milk cows in pipeline and do barn chores. Hours:
3:30pm-8:00pm. Some morning hours available. Call
(585)261-5284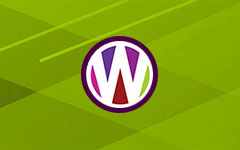 Mechanic - Full Time
HELP WANTED
Full-time Mechanic
Must have heavy equipment maintenance
and repair experience. Must be skilled in the
operation and maintenance of wood chipper,
horizontal grinders, skidders, excavators,
wheel loads, semi-trucks and trailer.
Welding experience is highly desired.
Class A or B CDL is desired but not necessary.
Must be self-starter and dependable.
Send resume to:
P.O. Box 295, Attica, NY 14011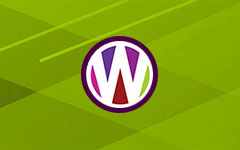 Wyoming Central School Long Term Substitute School Bus Driver
Wyoming Central School District
Wyoming CSD is accepting applications for the following anticipated opening (late April):
Long Term Substitute School Bus Driver
Class B (Bus) license preferred Salary: $25.44/hr
Interested applicants will need to:
Pass a medical bus driver's physical exam  Pass a physical performance test
Attend applicable training courses, as needed Interested applicants are to submit:
Letter of interest
Completed application (found on school website @ http://www.wyomingcsd.org)
Send application package to:
Michele Pearce,
Wyoming Central School
1225 State Route 19,
PO Box 244 Wyoming, NY 14591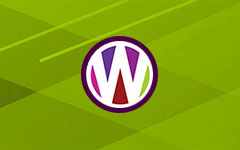 Electrician
Markin Tubing is Hiring an Electrician!
Markin Tubing, a leading manufacturer of steel tubing serving the worldwide automotive and appliance markets seeks a
qualified Electrician to work 3rd shift (midnight to 8 am). Markin's Wyoming, New York facility is located between Buffalo
and Rochester, 10 minutes south of the village of LeRoy in western New York.
Full benefits, $26.71/hour.
The successful candidate will have the following skills:
~ 4+ years industrial electrical experience
~ Ability to troubleshoot production machinery including programmable controllers
~ Ability to read and interpret blueprints and schematics
~ Practical knowledge of National Electric Code (NEC)
~ Working knowledge of PLCs
~ Working knowledge of feeders, power circuits, limit switches, proximity
switches, pressure switches, flow switches, pushbuttons, solenoids, encoders and lockout/tagout
~ Must know how to run EMT and RGC
~ Willing to work 3rd shift
~ Knowledge of motors/controls, variable speed drives, induction heating, and a Journeyman certification are all +'s.
Apply in person at Markin Tubing, One Markin Lane, Wyoming, NY 14591, or send resume to:
Cecelia M. Riggi
Markin Tubing, LP
PO Box 242, One Markin Lane, Wyoming, NY 14591
or Fax: 585-495-6645, Email: criggi@markin.com
No phone calls please. M/F/D/V EOE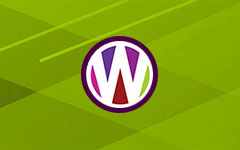 Letchworth Central School Substitutes
Letchworth Central School
SUBSTITUTES
Bus Drivers $14.48/hr
Bus Monitors $13/Min
Cleaners $12.50/hr
Teacher $90/day
Teacher Assistant $12.50/hr
Teacher Aide $12.50/hr
Submit a Civil Service Application or a Resume w/references to:
jnovak@letchworth.k12.ny.us
OR Mail: ATT District Office – Substitute
Letchworth Central School
5550 School Rd, Gainesville, NY 14066
Open Until Filled Come Join Our Team! Equal Opportunity EmployerLetchworth Central School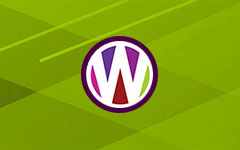 Warsaw Fire Dept. Part Time Firefighter/EMT
Village Of Warsaw Fire Department
The Warsaw Fire Department is searching for an individual who desires a challenging role in
emergency operations located in Warsaw NY.
Qualifications:
•High School Diploma or GED
•Must be 18 years of age
•Must reside, or willing to relocate, in Wyoming County NY or adjacent county
•Must possess New York Firefighter Level I or II certification
•Must possess a valid New York driver's license
•Must possess state certification as an EMT or Paramedic
Starting Pay: $16.00/hr and 20 hours a week. This is a competitive position and will
require a civil service and agility exam. Last day applications will be accepted: March 26th.
VISIT WARSAWFIREDEPARTMENT.COM TO DOWNLOAD THE
APPLICATION AND DROP OFF TO VILLAGE OFFICE AT 15 S. MAIN ST.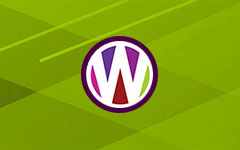 Greenhouse Delivery & Clerk
HELP WANTED
Part-time
Delivery/Clerk Position
Apply in person:
Warsaw Greenhouses
261 N. Main St.
Warsaw NY 14569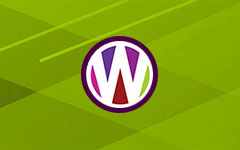 Kitchen & Wait Staff Help Wanted
HELP WANTED
Spring and Summer are quickly approaching. Looking for
kitchen & front end help and waitstaff. Responsible, reliable
- We will train. No experience necessary, but helpful. Stop in
after 4 p.m. and fill out an application. Competitive wages.
Red Osier Landmark Restaurant
Route 5, Stafford • 343-6972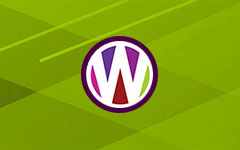 CDL A Drivers
Sonwil Transportation
has immediate openings for
CDL A drivers!!
Now offering $1,500 sign on bonus!
Tired of driving over the road? Looking for an
opportunity to drive within a 200 mile radius and
be home each day?
Routes would be from Batavia to Oneida.
Schedule would be Tuesday-Saturday 3rd Shift –
start times vary.
Great opportunity to work with an established,
respected and growing company in WNY with
great benefit offerings!!
Interested candidates can send
their resumes to kgange@sonwil.com or
apply online at http://www.sonwil.com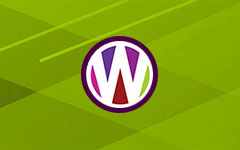 Screen Printing Press Operator
JN WHITE IS GROWING!!
It's time to join our innovative team.
JN White, located in Perry NY, is adding to our highly skilled 2nd shift production team.
Opportunities include SCREEN PRINTING PRESS OPERATOR.
Qualifications:
• Hours are 3:00 PM – 1:30 AM, M – Th. (Enjoy a 3-day weekend!)
• High School Diploma/GED
• Capable to lift up to 35 pounds
• Consistent attendance and dependability a must. If you have a demonstrated ability to work in a fast-paced environment while maintaining both
accuracy and quality, we will be happy to train you.
Please submit your qualifications to:
129 North Center Street, Perry between 8 AM – 4 PM, Monday – Friday
or fax your resume to 585-282-0035,
or email MPatrick-Grabowski@JNWhiteusa.com
or apply online at http://www.jnwhiteusa.com
Qualified candidates will be required to undergo physical and drug test prior to starting.
JNW is an EOE encouraging women, minorities, individuals with disabilities, and veterans to apply.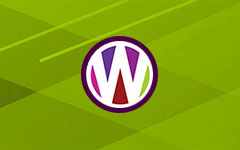 Restaurant Help Wanted
Help Wanted - Local Warsaw Restaurant
We are now hiring full-time and part-time staff members.
Job Responsibilities:
Work well under general supervision and with a variety of other positions in the restaurant.
Work Quickly and Efficiently
Follow Food Safety and Cleanliness Guidelines
Maintain proper Quality Parameters
Complying with responsible alcohol service guideline, including serving guests responsibly
Cash handling
Using the POS system effectively
Participate in ongoing training and development
Job Qualifications:
Preferred 1 year of full-service restaurant experience.
Consistency and Reliability
Positive Attitude, Teamwork
Outstanding communication skills.
High Energy, showing excitement and enthusiasm
Providing the Highest Level of Customer Service
Open availability and flexibility are a must – ability to work any shift including nights and weekends!
Must wear face mask and be able to do so for the entire shift.
Submit resume or Letter of Interest
with past work history and contact info to:
Warsaw Penny Saver
Box L
72 North Main St., Warsaw, NY 14569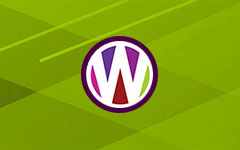 Dairy Farm Help Wanted
HARKIN'S DAIRY FARM-Located @ 328 Transit Road, Wy-­
oming-Seeks a full-time worker for split afternoon/nighttime
shifts. Call (585)584-3786 to set up interview or to inquire
about position.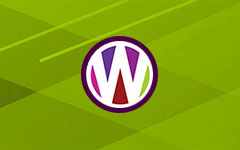 Maintenance & Repairs
WANTED: Looking to hire a reliable part-time skilled person
to do repairs & maintenance for my residential apartments.
Must have a valid driver's license, transportation & experi-­
ence w/ plumping, painting & carpentry. Pay starts @ $15-
$25/hour depending on experience. Call Jay from Vannaco
Properties @ 233-4158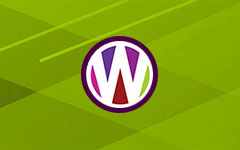 Ferrandough's Pizzeria Help Wanted
FERRANDOUGH'S PIZZERIA IS LOOKING For reliable
help-Opening Monday-Friday from 10:30am-4:00pm.
(585)591-0840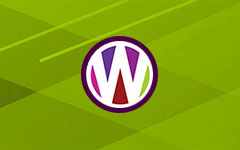 Online Marketing, Sales & Secretary
HELP WANTED: Online marketing and sales, secretary,
maintenance for spray foam insulation, other jobs are open.
Darien, N.Y. Call (585)547-1055 Darien Insulation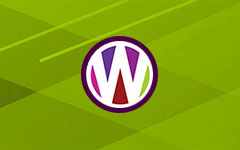 Truck Driver CDL/Yard Worker
ELITSAC LUMBER & RENTAL CENTER-TRUCK DRIVER/
YARD WORKER CDL: Growing family owned business in
Castile looking to fill a full-time, year-round position delivering
building materials and construction equipment locally. Com-­
petitive pay and benefits. CDL B required. Call Bill (585)943-
9663.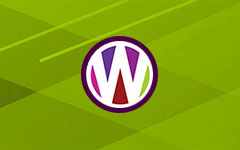 Pizzeria Cook
LOOKING FOR COOK FOR PIZZERIA: Nights & Week-­
ends. Contact Doug (585)721-4728 or stop in and pick up an
application. Wyoming Gaslight, 8 South Academy Street,
Wyoming.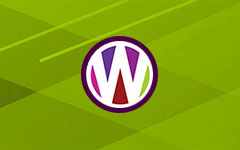 Darien Insulation - Spray Foam Applicator
CONSTRUCTION TRADE-HELP WANTED: Spray foam ap-­
plicator, full or part-time. Darien Insulation-(585)547-1055.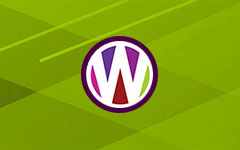 Ground Man & Trimmer
TREE SERVICE LOOKING FOR Ground-man ($80-$125/
day) and Trimmer ($150-$300/day). Call 585-857-1808 or
email: johnthetreeguy@gmail.com