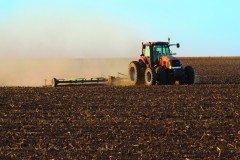 Shop and Field Workers
Needed on a large progressive dairy.
Immediate openings for equipment operators, mechanics and truck drivers (Class A and B). Competitive wages and full benefits package (Health Insurance, Retirement and Paid time off). 40 hours a week in winter and 60+ in crop season.
Please call 585-493-2055 or apply in person at
Broughton Farm Operations
5622 Broughton Rd
Silver Springs
Custodian – 3rd shift (11:00pm- 7:30am)
ATTICA CENTRAL SCHOOL DISTRICT
EMPLOYMENT OPPORTUNITIES
POSITION: Custodian – 3rd shift (11:00pm- 7:30am)
Full Time Monday-Friday
Wyoming County Civil Service Competitive
RATE: $12.30 + $0.50 night shift differential
BENEFITS: IN ACCORDANCE WITH CONTRACT:
Health Insurance
NYS Employees' Retirement System
Paid Vacation
Paid Holidays
QUALIFICATIONS: Knowledge/skills in building maintenance and repairs
APPLY BY: February 28, 2020
Please download an Application for Employment from the Wyoming County Civil Service web site at: http://www.wyomingco.net -
Complete this application and send along with your cover letter and resume to:
Mr. Bryce Thompson, Superintendent
Attica Central School District
3338 East Main Street
Attica, NY 14011
Phone: 591-0400 ext. 1000
ATTICA CENTRAL SCHOOL DISTRICT IS AN EQUAL OPPORTUNITY EMPLOYER
Wyoming CS Job Openings
Wyoming CSD is accepting applications for the
following anticipated probationary appointments:
(1) 1.0 FTE Psychologist
w/NYS School Psychologist Certification
(1) 1.0 FTE Elementary Teacher
w/NYS Childhood Education 1-6 Certification
(1) 1.0 FTE Middle School Social Studies Teacher
w/NYS Social Studies 5-9 Certification, and
NYS Students with Disabilities Certification
(1) 1.0 FTE Elementary Teaching Assistant
w/NYS Teaching Asst. (Level I, II or III) Cert.
Experience in education is preferred
Interested applicants are to submit: letter of interest,
completed instructional application (found on school
website) and credential package to:
Michele Pearce
Wyoming Central School
1225 State Route 19, PO Box 244
Wyoming, NY 14591
or email: mpearce@wyomingcsd.org
Application Deadline is March 13, 2020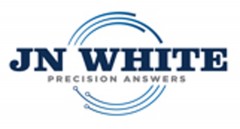 Assembly and Inspection departments
Join the awesome team at JN White!
JN White, an innovative growing company located in Perry NY, has multiple 1st shift production opportunities available in our Assembly and Inspection departments.
You bring to us:
✓ High School Diploma/GED
✓ Ability to lift up to 35 pounds
✓ Consistent attendance and dependability
We provide you:
✓ Benefits after 30 days
✓ Comprehensive training
✓ Advancement opportunities
Please submit your qualifications to:
129 N. Center St., Perry between 8 AM – 4 PM, Monday – Friday
or fax your resume to 585-282-0035,
or email MPatrick-Grabowski@JNWhiteusa.com
or apply online http://www.jnwhiteusa.com
Qualified candidates will be required to undergo physical and drug test prior to starting.
JNW is an EOE encouraging women, minorities, individuals with disabilities, and veterans to apply.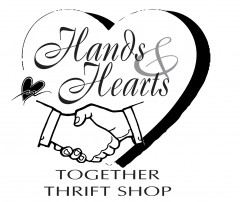 Floor Coordinator
Hands & Hearts Together Thrift Store has a Part-Time opening for a Floor Coordinator. This position will assist in the daily operation of the store which includes opening/closing the store, operating a cash register, greeting and assisting customers and keeping the floor organized.
Send resume to:
Peers Together of
Wyoming County, Inc.
27 West Buffalo Street,
Warsaw, NY 14569
Or call 585-786-0773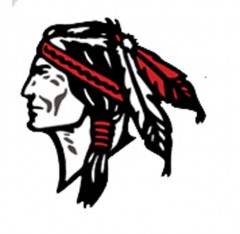 TEACHER ASSISTANT & AIDES
NOTICE OF JOB VACANCIES
TEACHER ASSISTANT (FT / 10 MONTHS)
NYS Certified or Certification In Progress
Salary $12.75/hr
TEACHER AIDE (FT / 10 MONTHS)
Must be Wyoming Co Resident
Salary $11.80/hr
Start ASAP
Benefits As Per Contract: Health, Prescription, Dental & Vision Insurance, Paid Holidays, Sick Time, Personal Time, Retirement
Send letter of interest and resume to:
Julie Pernesky, Dir. of Curriculum and Instruction
Letchworth Central School
5550 School Rd, Gainesville, NY 14066
jpernesky@letchworth.k12.ny.us
Deadline: 3/5/20 at 3:00 PM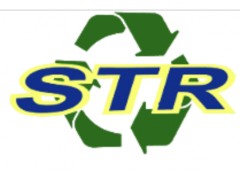 Class A or B CDL
Working Monday - Friday
Full Time or Part time
Late model
Clean Equipment
Supplied Uniforms
No Nights or Weekend.
Great Place to Work
Local Garbage and Roll Off Company
Scofield Transfer Recycling
Call Bruce Scofield 585-343-8383 scotransfer@yahoo.com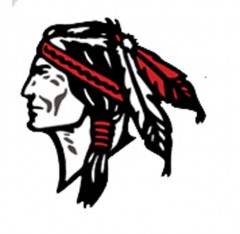 Bus Driver
Letchworth Central School
We Will Train You!
10 Month employment (summers off)
Our buses are stored inside year round!
Minimum run rate of $21
Contract Step 1 - $14.09/hour
BENEFITS:
Sick
Personal
Bereavement Time
Paid Holidays
Healthcare benefits (Single or Family)
Apply to: Business Administrator
Letchworth Central School
5550 School Rd.,
Gainesville, NY 14066
Deadline: Open until filled
Come join our team!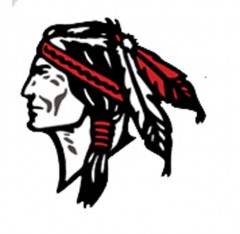 Custodian at LCS
CLEANER 3RD SHIFT
Full time / 12 months / With Benefits
Contract Step 1 - $11.10/hour
Must be at least 18 years old
High School Graduate (GED)
Knowledge of cleaning methods preferred
Full time benefits: Sick days, personal days,
bereavement, paid holidays, vacation after 1 year
(per school year as per contract)
Healthcare benefits [single or family]:
Medical, Prescription, Dental, Vision (as per contract)
Mail letter of interest and resume to:
Business Office - Cleaner
Letchworth Central School
5550 School Road
Gainesville, NY 14066
Or E-Mail: jnovak@Letchworth.k12.ny.us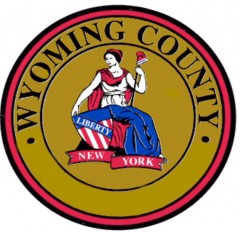 Wyoming County Job Opporunities
WCCHS POSITIONS
LICENSED PRACTICAL NURSE - SNF - $17.78/hr starting rate
HOSPITAL AIDE – Med Surg - $13.79/hr starting rate
C.N.A.'S, PT AND FT - SNF – $15.04/hr starting rate
REGISTERED PROFESSIONAL NURSES – ER, OB, MED SURG/ICU Pay based on experience/qualifications
PHLEBOTOMIST (PER DIEM) - Laboratory - $16.54/hr - $18.47/hr based on experience
SPEECH PATHOLOGIST (Per Diem) - Rehab Unit - $33.22/hr - $44.94/hr based on experience
NURSE PRACTITIONER – Family Medicine Clinic - $80,000 - $95,000 annually, based on experience and qualifications
PHYSICIAN'S ASSISTANT – Family Medicine Clinic - $80,000 - $95,000 annually, based on experience and qualifications
MEDICAL RECEPTIONIST – Family Medicine Clinic - $13.33/hr - $17.50/hr, based on experience and qualifications
MEDICAL OFFICE ASSISTANT – Family Medicine Clinic - $13.33/hr - $17.50/hr, based on experience and qualifications
REGISTERED NURSE – Family Medicine Clinic - $20.00/hr - $25.00/hr, based on experience and qualifications
LICENSED PRACTICAL NURSE – Family Medicine Clinic - $17.78/hr - $20.34/hr, based on experience and qualifications
FOOD SERVICE HELPER – Dietary - $13.13/hr starting rate
SOCIAL WORK ASSISTANT (PER DIEM) – SNF - $22.30/hr starting rate
OR TECH II – Operating Room Part Time $17.78 – 20.34/hr

Detailed information and applications available at http://www.wyomingco.net under Employment
or at Wyoming County Human Resources, 338 North Main Street, Warsaw, NY 14569
This institution is an equal opportunity provider and employer TDD 800 662 1220