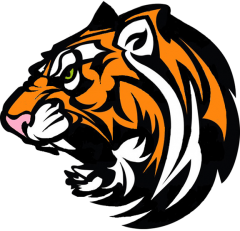 WCS Cleaners & Substitutes Needed
• Cleaners: 1st and 2nd shift (Fulltime)
Start ASAP - $11.80/hour
Benefits: Health, Prescription, Dental & Vision Insurance, Sick Time, Personal Time, Retirement.
• Cleaner and Food Service Worker substitutes.
(4.75 hours per day) Civil Service Qualified.
APPLY TO:
Matthew Wilkins | Director of Instructional Services and Personnel
Warsaw Central School | 153 West Buffalo Street | Warsaw, NY 14569
mwilkins@warsawcsd.org (W) 585-786-8000 x1145
WCS Support Staff Application and Civil Service Application
Application available on http://www.warsawcsd.org school website.
DEADLINE 8/26/19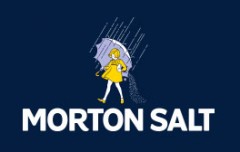 Morton Salt Positions Available
CONTROLS ENGINEER | INDUSTRIAL MECHANIC | GENERAL LABOR
Morton Salt Inc., a K+S Company has immediate openings for a Controls Engineer, an Industrial Mechanic and General Labor positions at our Silver Springs, NY facility.
CONTROLS ENGINEER: Responsible for the development and Maintenance of all plant production control systems. Desire programming experience with AB, Rockwell, OPTO and HMI. Qualified candidates will have a BSEE or equivalent and prior factory experience.
INDUSTRIAL MECHANIC: Responsible for the maintenance, servicing and installation of industrial packaging and process equipment and electrical systems. Qualified candidates will have a high school diploma or GED and must be a qualified Journeyman-level Mechanic/Millwright/ or Electro-Mechanical Maintenance person with a minimum 5 years industrial experience. Must be able to work night shift.
GENERAL LABORER: Responsible for the general labor and cleaning tasks throughout the facility as well as training as a back-up machine operator. Must have a high school diploma or GED. Must be able to work all shifts in a 24-7 work schedule.
All positions offer competitive pay and excellent benefits, including health, dental and an excellent 401k plan. For confidential consideration, please apply online at http://www.mortonsalt.com under About Us - Careers.
Morton Salt is an equal opportunity employer. We evaluate qualified applicants without regard to race, color, religion, sex, national origin, disability, veteran status, and other protected characteristics.
A Part of Wyoming County for over 135 Years.

CSS Farms Seasonal Help
SEASONAL HELP WANTED FOR POTATO HARVEST
CSS Farms, Formerly McCormick Farms, Inc., is now hiring
Potato Sorters & Seasonal Help
for the Harvest Season to work at the Warehouse located in Bliss, NY.
Punctuality and reliability a must. Work week is Monday-Saturday. Some Sunday work may be required.
Please apply in person 8:00am - 4:30pm
4189 Route 78, Bliss, NY
NO PHONE CALLS PLEASE!

Coast Now Hiring
Coast has opened a new office in Elma, NY. Both of our NY offices are looking to hire more than 100 customer service representatives and managers that are looking to advance their careers, secure their financial future, and take control of their schedules. Apply online at http://www.bonuscheck.net or in person. Collection experience not required. Industry leading paid training provided.
For more information:
Call or Text for a confidential interview: (585) 447-2799
Email: Careers@CoastProfessional.com
Apply: http://www.bonuscheck.net
Coast Professional, Inc. is a privately owned, EOE/AA/M/F/Veteran/Disability Employer. All qualified applicants will receive consideration for employment without regard to race, color, religion, sex or national origin.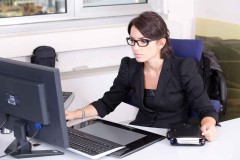 Medical Positions Available
• Medical Receptionist
• Part Time Nurse
Knowledge of Medent preferred.
Fax resume to 585-786-1208.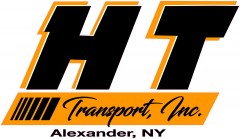 Class A & B Drivers Needed
HELP WANTED
FULL OR PART TIME
Class A & B drivers for Fall Harvest Season
Contact: 585-815-3249
HT Transport, Inc.
Alexander, NY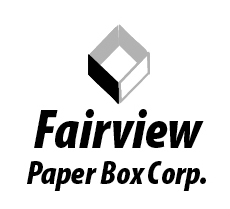 Fairview Paper Box Accepting Applications
Accepting Applications for 1st & 2nd shift positions.
Training provided. Looking for bright, ambitious, reliable, committed individuals, with the ability to learn and determination to succeed.
Secure company, unique trade, manufacturing locally since 1911. We offer 10 hours shifts (Monday through Thursday) along with competitive wages and benefits package.
Please apply in person Monday through Thursday 9am-3pm.
200 Allen Street | Warsaw, NY 14569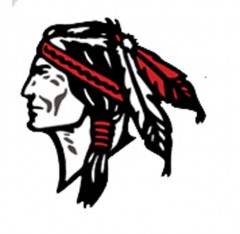 LCS Substitutes Needed
SUBSTITUTES Needed at LCS
Teacher, Teacher Assistant, Teacher Aide, Cleaners, Bus Monitors, Bus Drivers We will train you!
Send letter of interest & resume to: District Office - Application for _________________ Letchworth Central School 5550 School Rd., Gainesville, NY 14066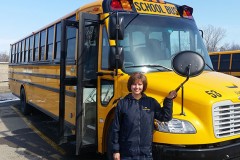 Bus Drivers Needed
BUS DRIVERS NEEDED Letchworth & Perry Sites
We Will Train You!
10 Month employment (summers off) • Our buses are stored inside year round! • Minimum run rate of $21 • Contract Step 1 - $14.32/hour • BENEFITS: Drivers receive: Sick Days, Personal Days, Bereavement time, Paid Holidays, Healthcare benefits (Single or Family) Apply to: Business Administrator Letchworth Central School 5550 School Rd., Gainesville, NY 14066 Deadline: Open until filled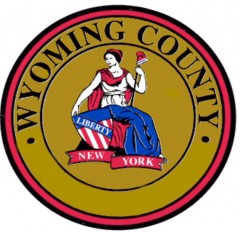 Wyoming County Job Opporunities
WCCHS POSITIONS
LICENSED PRACTICAL NURSE - SNF - $17.78/hr starting rate
HOSPITAL AIDE – Med Surg - $13.79/hr starting rate
C.N.A.'S, PT AND FT - SNF – $15.04/hr starting rate
REGISTERED PROFESSIONAL NURSES – ER, OB, MED SURG/ICU Pay based on experience/qualifications
PHLEBOTOMIST (PER DIEM) - Laboratory - $16.54/hr - $18.47/hr based on experience
SPEECH PATHOLOGIST (Per Diem) - Rehab Unit - $33.22/hr - $44.94/hr based on experience
NURSE PRACTITIONER – Family Medicine Clinic - $80,000 - $95,000 annually, based on experience and qualifications
PHYSICIAN'S ASSISTANT – Family Medicine Clinic - $80,000 - $95,000 annually, based on experience and qualifications
MEDICAL RECEPTIONIST – Family Medicine Clinic - $13.33/hr - $17.50/hr, based on experience and qualifications
MEDICAL OFFICE ASSISTANT – Family Medicine Clinic - $13.33/hr - $17.50/hr, based on experience and qualifications
REGISTERED NURSE – Family Medicine Clinic - $20.00/hr - $25.00/hr, based on experience and qualifications
LICENSED PRACTICAL NURSE – Family Medicine Clinic - $17.78/hr - $20.34/hr, based on experience and qualifications
FOOD SERVICE HELPER – Dietary - $13.13/hr starting rate
SOCIAL WORK ASSISTANT (PER DIEM) – SNF - $22.30/hr starting rate
OR TECH II – Operating Room Part Time $17.78 – 20.34/hr

Detailed information and applications available at http://www.wyomingco.net under Employment
or at Wyoming County Human Resources, 338 North Main Street, Warsaw, NY 14569
This institution is an equal opportunity provider and employer TDD 800 662 1220