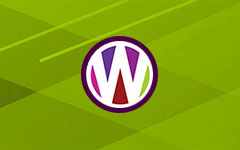 Building & Property Maintenance Suppor
WANTED: Building & Property Maintenance Support for multiple commercial buildings in downtown Perry
Duties to include, but are not limited to lawn work, shoveling & snow blowing (priority duty and availability for the next two months), painting, cleaning & repairs to apartments & commercial spaces. Part-time, contract work. Reliability, strong work ethic, flexibility essential. Mail letter of interest/resume to: 2 Borden Ave.,
Ste 202, Perry, NY 14530 or email: pny@insitearch.com.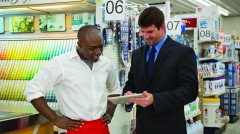 retail lumber counter person
Full Time - 40 hour work week
Paid Vacations Requires Saturday Hours
& Rotating Sunday Hours
Job Position Starts in March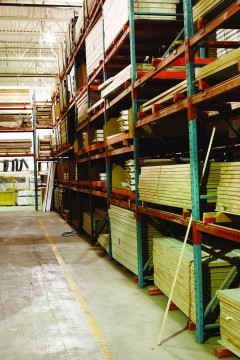 WEEKEND YARD WORKERS
Part Time - Saturday 8am - 4pm & Sunday 9am - 1pm
Involves physical labor and working with the public
Position Starts in March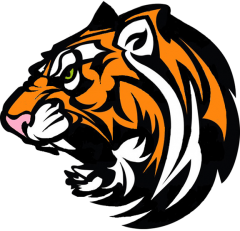 Full-time, Long-term Cleaner for Second Shift
Warsaw Central School Position Vacancy Full-time, Long-term Cleaner for Second Shift
Starting as soon as possible through June 30, 2020
Apply to:
Matthew Wilkins, Interim Superintendent of Schools
153 W. Buffalo Street
Warsaw, NY 14569
Deadline for Applications: January 27, 2020
Warsaw Central School is an Equal Opportunity Employer.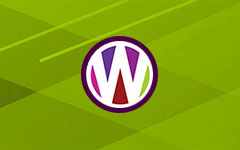 Motor Equipment Operator (MEO)
The Town of Warsaw Highway Department is accepting applications for a full time Motor Equipment Operator (MEO).
Duties involve responsibility for the safe and efficient operation of trucks and various types of road maintenance and construction equipment.
Warsaw residency is preferred. Class A license is preferred.
Applications can be picked up at the Warsaw Town Office located at 83 Center Street Warsaw, NY 14569.
Applications are to be returned to the Warsaw Town Office by noon on January 24, 2020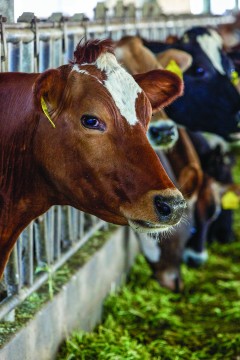 Calf and Heifer Manager
SOUTHVIEW/HIGHBANKS DAIRY, LLC
Castile/Perry
New Position Opening: Calf and Heifer Manager
This is a newly created position that would be responsible for the health and operations of calves and heifers from 1 day old and up.∎ Employee management
∎ Scheduling
∎ Routines
∎ Vaccinations
∎ Coordinating pen movements
∎ Ordering supplies
∎ Excellent pay
∎ Paid time off
∎ 401k
∎ Monday thru Friday work week
Duties and Benefits would include:
For more details on this position and to set up an interview, please contact us at:
Nate: 315.224.2772 or nathanosborn10@gmail.com.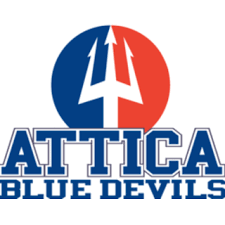 Cleaner-Full Time
ATTICA CENTRAL SCHOOL DISTRICT
EMPLOYMENT OPPORTUNITY
POSITION: Cleaner-Full Time
Wyoming County Civil Service
RATE: $11.80 + $0.50 night shift differential
BENEFITS: IN ACCORDANCE WITH CONTRACT:
Health Insurance
NYS Employees' Retirement System
Paid Vacation
Paid Holidays
APPLY BY: January 24, 2020
Please download an Application for Employment from the
Wyoming County Civil Service web site at: http://www.wyomingco.net
Complete this application and send along with your cover
letter and resume to:
Mr. Bryce Thompson, Superintendent
Attica Central School District
3338 East Main Street
Attica, NY 14011
Phone: 591-0400 ext. 1000
ATTICA CENTRAL SCHOOL DISTRICT IS AN EQUAL
OPPORTUNITY EMPLOYER.

Senior Automotive Repairman
Salary commensurate with experience
Minimum qualifi cations:
• Experience in public transportation preferred.
• 3 yrs experience in skilled repair/maintenance on larger gasoline/ diesel vehicles, or any equivalent combination of experience and training.
• Computer skills
• High School Diploma or equivalent
Send cover letter and application (found on school website) to:
Michele Pearce
Wyoming Central School
1225 Route 19, P.O. 244
Wyoming, NY 14591
or email: mpearce@wyomingcsd.org
Application Deadline is January 29, 2020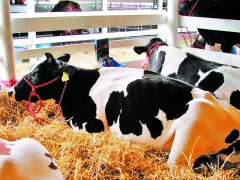 Calf Care Team
Must work well with others.
Must know how to pull, treat, tube and care for calves.
This is a full time position with competitive wages, 401K, paid vacation and health insurance. Must be able to work one day per weekend.
Apply at Sunny Knoll Farms Office
7429 Burke Hill Rd.
Perry, NY
From 8:30am - 3:30 pm
Call 237-3364 for directions only.
Applications are between the doors if you come after hours.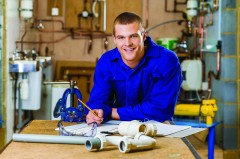 Plumbing & Heating Workers
WANTED Experienced Plumbing & Heating Workers
40 hours a week for a long established company.
Call 585-457-9362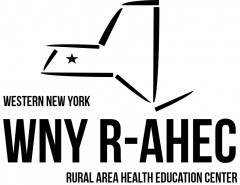 Director of Operations
WNY Rural AHEC is seeking a Director of Operations who will be responsible for overseeing and implementing the operational and financial systems of the organization. Duties include: fiscal oversight, property maintenance, human resource functions, contract negotiation and management, and staff supervision. Must have a minimum of a Bachelor's degree and paid experience in organizational or fiscal operations. Excellent computer, communication and interpersonal skills expected. History of successful grant writing and information technology highly desirable.
Please send cover letter, resume and a minimum of three professional references to:
Catherine Huff, CEO
WNY R-AHEC
PO Box 152
Warsaw, NY 14569
or via email to chuff@r-ahec.org.
Visit our website for more information: http://www.r-ahec.org.
This organization is an equal opportunity employer and provider.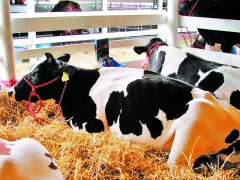 Dairy Specialist and Maintenance and Crop Specialist
Table Rock Farm, De Golyer Holsteins seeks talented individuals with a variety of farming skills to fill two positions:
Full Time Dairy Specialist
Tasks include milking, barn cleaning, maternity pen care, feeding. 45-50 hours weekly. The right person is responsible, focused, detail-oriented, has a positive attitude toward agriculture and a desire to grow in knowledge and skills.
Benefits: paid training, first-class co-workers. 401K retirement, health insurance, education funds and more.
Part Time Maintenance and Crop Specialist
Tasks include barn cleaning and maintenance, some crop and shop related tasks. Familiarity with equipment and a Class A or B license a plus. The right person is energetic, responsible, detail-oriented, and excited about the dairy industry.
Apply at: 5428 Upper Reservation Rd, Castile, NY.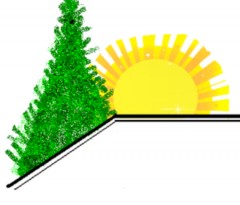 Certified Nursing Assistant
Full Time and Part-time All Shifts
Join Our Team of Professionals and Work in a Pleasant
Family/Friendly Atmosphere • Starting Rates Based on Experience
• Competitive Benefit Package •
• No Mandatory Overtime •
• Health Insurance •
• 401K•
Inquire at: East Side Nursing & Rehabilitation Center
62 Prospect Street • Warsaw, NY 14569 • 585-786-8151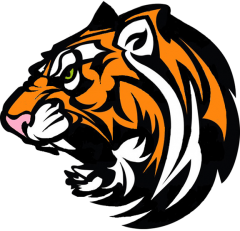 Substitutes Needed
Warsaw Central School
Substitutes Needed
Teachers
Teaching Assistants
School Monitors
Food Service Helpers
Cleaners
Apply by January 7, 2020
For more information/application, please check our website at: warsawcsd.org
Send letter of interest and resume to:
Tamarah Plotz
District Clerk
tplotz@warsawcsd.org
Warsaw Central School
153 W. Buffalo Street
Warsaw, NY 14569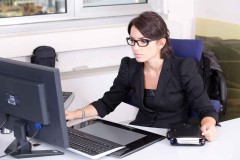 Wyomoco Program Assistant
Provide clerical/administrative support as well as financial tasks for 4-H Camp Wyomoco. Adobe Photoshop, lnDesign, Illustrator, website development and Microsoft office suite experience preferred. Part-time. For details see: wyoming.cce.cornell.edu/cce-wyoming/employment
All applications must be submitted online by January 14, 2020.
Cornell Cooperative Extension of Wyoming County is an Equal Opportunity Employer.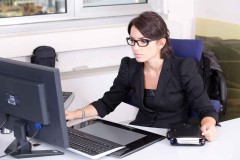 Inside Sales/Customer Service
Preferred individual will have previous experience working in an office environment with sales or customer service focus and has the following skills:
- Strong person who can prioritize responsibilities
- Must be self-directed and capable of problem solving with minimum supervision
- Timely and accurate data entry, strong attention to detail
- Outgoing, friendly and reliable.
- Ability to multi-task and meet deadlines.
Responsibilities include:
- Enter billing units and data into multiple systems
- Organize and maintain job files
- General office cleaning
- Answering phones and greeting walk-in customers.
Job Type: Part-time, Tuesday-Thursday 8:30 am to 5 pm
Location: Warsaw
Start date: ASAP
Apply to: Dept. 8161, 72 N. Main St., Warsaw, NY 14569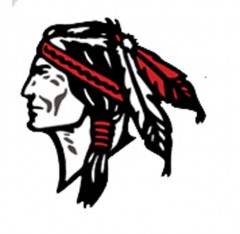 Bus Driver
Letchworth Central School
We Will Train You!
10 Month employment (summers off)
Our buses are stored inside year round!
Minimum run rate of $21
Contract Step 1 - $14.09/hour
BENEFITS:
Sick
Personal
Bereavement Time
Paid Holidays
Healthcare benefits (Single or Family)
Apply to: Business Administrator
Letchworth Central School
5550 School Rd.,
Gainesville, NY 14066
Deadline: Open until filled
Come join our team!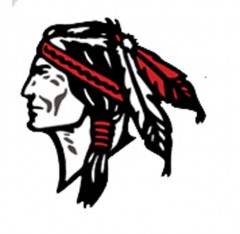 Custodian at LCS
CLEANER 3RD SHIFT
Full time / 12 months / With Benefits
Contract Step 1 - $11.10/hour
Must be at least 18 years old
High School Graduate (GED)
Knowledge of cleaning methods preferred
Full time benefits: Sick days, personal days,
bereavement, paid holidays, vacation after 1 year
(per school year as per contract)
Healthcare benefits [single or family]:
Medical, Prescription, Dental, Vision (as per contract)
Mail letter of interest and resume to:
Business Office - Cleaner
Letchworth Central School
5550 School Road
Gainesville, NY 14066
Or E-Mail: jnovak@Letchworth.k12.ny.us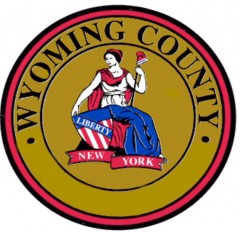 Wyoming County Job Opporunities
WCCHS POSITIONS
LICENSED PRACTICAL NURSE - SNF - $17.78/hr starting rate
HOSPITAL AIDE – Med Surg - $13.79/hr starting rate
C.N.A.'S, PT AND FT - SNF – $15.04/hr starting rate
REGISTERED PROFESSIONAL NURSES – ER, OB, MED SURG/ICU Pay based on experience/qualifications
PHLEBOTOMIST (PER DIEM) - Laboratory - $16.54/hr - $18.47/hr based on experience
SPEECH PATHOLOGIST (Per Diem) - Rehab Unit - $33.22/hr - $44.94/hr based on experience
NURSE PRACTITIONER – Family Medicine Clinic - $80,000 - $95,000 annually, based on experience and qualifications
PHYSICIAN'S ASSISTANT – Family Medicine Clinic - $80,000 - $95,000 annually, based on experience and qualifications
MEDICAL RECEPTIONIST – Family Medicine Clinic - $13.33/hr - $17.50/hr, based on experience and qualifications
MEDICAL OFFICE ASSISTANT – Family Medicine Clinic - $13.33/hr - $17.50/hr, based on experience and qualifications
REGISTERED NURSE – Family Medicine Clinic - $20.00/hr - $25.00/hr, based on experience and qualifications
LICENSED PRACTICAL NURSE – Family Medicine Clinic - $17.78/hr - $20.34/hr, based on experience and qualifications
FOOD SERVICE HELPER – Dietary - $13.13/hr starting rate
SOCIAL WORK ASSISTANT (PER DIEM) – SNF - $22.30/hr starting rate
OR TECH II – Operating Room Part Time $17.78 – 20.34/hr

Detailed information and applications available at http://www.wyomingco.net under Employment
or at Wyoming County Human Resources, 338 North Main Street, Warsaw, NY 14569
This institution is an equal opportunity provider and employer TDD 800 662 1220
Ted Remington & Sons
Ted Remington & Sons, Inc.
DRIVERS WANTED
Class A
CLEAN LICENSE
• Home nights
• Health insurance
• Paid Vacation
• Sign-on Bonus
Call 585.259.5301 or
email: tremin4859@aol.com