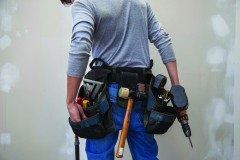 Construction Workers
LOCAL CONSTRUCTION CO. Seeking individuals in all aspects of construction.
Pay based on experience.
MUST BE
RELIABLE & HAVE OWN TRANSPORTATION.
Call K.F. 716-353-0093 or kleverconstruction@gmail.com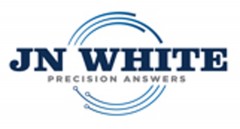 1st & 2nd shift production positions are now available!!
JN White, an innovative company located in Perry NY, has 3 full time opportunities available. Available positions are: Inspection (8 AM – 4:30 PM, M-F), and a Printer (2nd shift 3 PM – 1:30 AM, M- Th).
You bring to us:
✓ High School Diploma/GED
✓ Ability to lift up to 35 pounds
✓ Consistent attendance and dependability
What we provide:
✓ Benefits after 30 days
✓ Comprehensive training
✓ Advancement opportunities
Please submit your qualifications to:
129 North Center Street, Perry between 8 AM – 4 PM, Monday – Friday
or fax your resume to 585-282-0035,
or email MPatrick-Grabowski@JNWhiteusa.com
or apply online http://www.jnwhiteusa.com
Qualified candidates will be required to undergo physical and drug test prior to starting.
JNW is an EOE encouraging women, minorities, individuals with disabilities, and veterans to apply.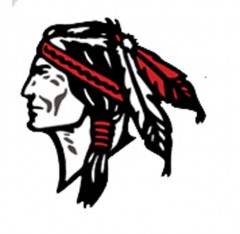 SUBSTITUTES Needed at LCS
Teacher
Teacher Assistant
Teacher Aide
Cleaners
Bus Monitors
Bus Drivers
We will train you!
Mail your letter of interest & resume to:
District Office: Application for _________________
Letchworth Central School
5550 School Rd.
Gainesville, NY 14066

Research Proves It
Speaking With a Peer Can Improve Mental Health. Independent Living is Seeking Certified Mental Health Peers. If you have lived experience with a mental health diagnosis and are willing to share with others one-to-one, in a confidential setting, becoming a certified peer may be for you. The Academy of Peer Services is an online program that offers a certified credential.
Already Certified and Are You Seeking a Part-time Opportunity? Stipends available for your time. Orientation will be held at Independent Living's office located at 2407 Main Street in Warsaw, (plaza across from Tops) At 10 am on Wednesday, October 9th. Email rfrank@wnyil.org for more information and to register. Pre-registration is required.
DRIVERS WANTED CDL Class A
Required Regional Freight Flatbed, Potbelly or Van Trailer Home Weekends • Competitive Pay Call Jerod @ 716-863-2894 Hoss's Ridge Farms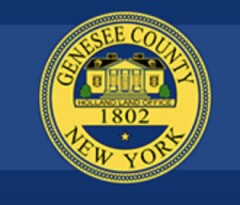 Full-Time Investigator

A more detailed job description is available at the Human Resources link on the Genesee County website at www.co.genesee.ny.us
Resumes can be sent by mail to:
Jerry Ader, Public Defender
County Courts Facility
1 West Main Street
Batavia, New York 14020
by fax to: 585-344-8553
or by e-mail to: public.defender@co.genesee.ny.us
Deadline for applications is October 21, 2019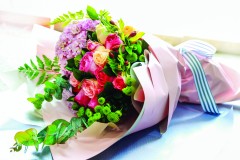 Dependable person for part-time position
Help Wanted: General front end shop duties and some deliveries. Apply in person ONLY Warsaw Greenhouses 261 North Main St., Warsaw, NY
Truck and Tractor Drivers Crew
Is currently seeking a motivated individual to join our Truck and Tractor Drivers Crew to help with corn silage harvest. Please call Don at 716.560.0950 To Schedule an interview
PINGREY FARM 2, LLC 6583 Abbott Rd. Silver Springs, NY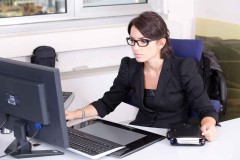 Finance Assistant – Full-Time
Cornell Cooperative Extension of Wyoming County
36 Center Street, Warsaw, NY 14569 (585) 786-2251 Ext. 114
Finance Assistant – Full-Time
Provide finance support for the Region.
Knowledge of financial software and Microsoft Excel & Microsoft Office Suite experience is preferred.
For details see: Wyoming.cce.cornell.edu/cce-wyoming/employment
All applications must be submitted online by October 21, 2019
Cornell Cooperative Extension of Wyoming County is an Equal Opportunity Employer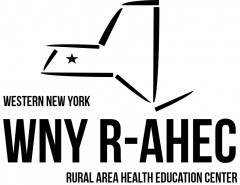 Program Coordinator/Trainer
Full Time
Job Duties include: Provide direct and online training programs; prepare curriculum and training materials; develop outreach materials and promote trainings offered; assess training needs; work collaboratively; evaluate programs. Bachelor's degree required. Full time benefits.
Please send resume and letter of interest to:
Valerie Putney
WNY Rural AHEC
PO Box 152
Warsaw, NY 14569
vputney@r-ahec.org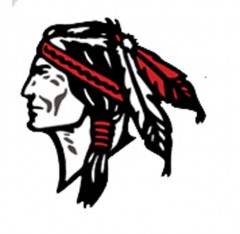 Bus Driver
Letchworth Central School
We Will Train You!
10 Month employment (summers off)
Our buses are stored inside year round!
Minimum run rate of $21
Contract Step 1 - $14.09/hour
BENEFITS:
Sick
Personal
Bereavement Time
Paid Holidays
Healthcare benefits (Single or Family)
Apply to: Business Administrator
Letchworth Central School
5550 School Rd.,
Gainesville, NY 14066
Deadline: Open until filled
Come join our team!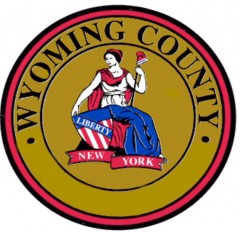 Wyoming County Job Opporunities
WCCHS POSITIONS
LICENSED PRACTICAL NURSE - SNF - $17.78/hr starting rate
HOSPITAL AIDE – Med Surg - $13.79/hr starting rate
C.N.A.'S, PT AND FT - SNF – $15.04/hr starting rate
REGISTERED PROFESSIONAL NURSES – ER, OB, MED SURG/ICU Pay based on experience/qualifications
PHLEBOTOMIST (PER DIEM) - Laboratory - $16.54/hr - $18.47/hr based on experience
SPEECH PATHOLOGIST (Per Diem) - Rehab Unit - $33.22/hr - $44.94/hr based on experience
NURSE PRACTITIONER – Family Medicine Clinic - $80,000 - $95,000 annually, based on experience and qualifications
PHYSICIAN'S ASSISTANT – Family Medicine Clinic - $80,000 - $95,000 annually, based on experience and qualifications
MEDICAL RECEPTIONIST – Family Medicine Clinic - $13.33/hr - $17.50/hr, based on experience and qualifications
MEDICAL OFFICE ASSISTANT – Family Medicine Clinic - $13.33/hr - $17.50/hr, based on experience and qualifications
REGISTERED NURSE – Family Medicine Clinic - $20.00/hr - $25.00/hr, based on experience and qualifications
LICENSED PRACTICAL NURSE – Family Medicine Clinic - $17.78/hr - $20.34/hr, based on experience and qualifications
FOOD SERVICE HELPER – Dietary - $13.13/hr starting rate
SOCIAL WORK ASSISTANT (PER DIEM) – SNF - $22.30/hr starting rate
OR TECH II – Operating Room Part Time $17.78 – 20.34/hr

Detailed information and applications available at http://www.wyomingco.net under Employment
or at Wyoming County Human Resources, 338 North Main Street, Warsaw, NY 14569
This institution is an equal opportunity provider and employer TDD 800 662 1220