Immediate Position Available RegisteredDental Hygienist:
If you are dependable, enthusiastic, a team player, and willing to take yourself to the highest level professionally as a Registered Dental Hygienist, then this position may be right for you! We are a fast paced, state-of-the-art office with a wonderful staff dedicated to patient education and high quality modern dentistry. We are an Equal Opportunity Employer, looking for just the right person to compliment our dental family. Position available in our Warsaw office.
Send resume by mail:
Summit Family Dental Care
Attn: Nancy Hulme
34 Duncan Street
Warsaw, NY 14569
email: nancyjohulme@gmail.com
fax: 585-786-3896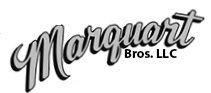 Potato Sorters • Bagging Personnel • Class A or B Drivers

Marquart Bros. LLC is accepting employment applications for the following positions: CLASS A OR B DRIVERS, POTATO SORTERS, BAGGING PERSONNEL. These positions have been made available by the provisions of a grant to Marquart Bros. LLC from the New York State Office of Community Renewal CDBG. Low-to-moderate income persons as defined by HUD will be given first consideration in hiring. Information can be obtained at 5195 Rt. 19, Gainesville, NY or by calling 585- 493-5603.
Join our growing company
Positions Available Now:
Class A or B Drivers
needed for our Marquart Bros. farming operation.
Salary commensurate with experience. Local runs.
Potato Sorters • Bagging Personnel
Contact Jane at Marquart Bros., LLC - 493-5603

Equipment Operator and General Farm Hand.
CSS Farms 4189 Route 78, Bliss, NY 14024 is seeking applicants for
Equipment Operators for our local farm.
Punctuality and reliability a must.
Work week Monday-Saturday. Hours may vary.
Please apply in person 8:00am - 4:30pm Monday-Friday
4189 Route 78, Bliss, NY
NO phone calls please!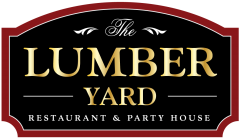 Experienced Wait Staff Needed
Must be a Team Player
Nights, Holidays and Weekends a Must
Please apply at the Lumberyard Restaurant
18 South Federal Street Perry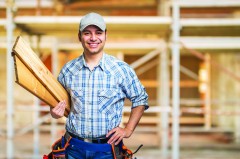 Yard Worker
Did you graduate from high school or college and need a job?
ENTRY LEVEL YARD WORKER WANTED
40 hour work week
Saturdays & Sundays A MUST!
This job involves sweat, lifting, and being nice to customers.
Apply in person at:
BURTS LUMBER
2 Washington Blvd. Perry, NY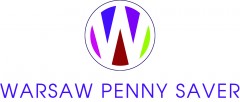 Graphic Designer
The Warsaw Penny Saver is accepting applications for a Graphic Design position.
Part to Full Time
Small Warsaw Office
Must be proficient in InDesign
Detailed oriented
Customer focused
Please send resume to:
chris@warsawpennysaver.com
or mail to:
Warsaw Penny Saver
72 N. Main St.
Warsaw, NY 14569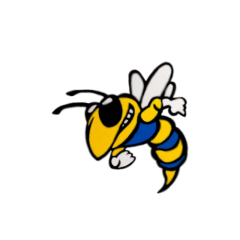 Perry Central
PERRY CENTRAL SCHOOL DISTRICT
POSITION NOTICE
ANTICIPATED OPENING
TITLE: Building Maintenance Mechanic
LOCATION: Elementary/Jr. High School
MINIMUM QUALIFICATIONS:
Two (2) years of experience in either general building construction, maintenance, or repair work in one or more of the standard trades, such as carpentry, plumbing, or electrical work.
Must be a Wyoming County Resident and meet Civil Service Requirements.
A proactive, highly motivated individual that is familiar with the use of preventive maintenance protocols, has record keeping abilities, basicknowledge of operating computers. and is willing to be active in state organizations related to the field of work.
HOURS: 6:00am to 2:30pm Mon.-Fri.
Hours may change due to seasonal requirements.
START DATE: TBD
SALARY: $15.00 - $20.00 per hour/Commensurate with experience
APPLICATION TO: Daryl McLaughlin
Perry Central School
33 Watkins Ave.
Perry, NY 14530
APPLICATION DEADLINE: May 2, 2019
The Perry School District is an Equal Opportunity and
Affirmative Action Employer.
Perry Central School District is in compliance with federal and state laws governing equal opportunity prohibiting
discrimination on the basis of race, color, creed, ethnic background, religion, gender, age, marital status,
and physical handicap.
Perry Central School District Office
33 Watkins Ave. • Perry, NY 14530
Ph: (585) 237-0270 / Fax: (585) 237-6172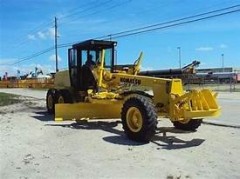 full time MEO
The Town of Castile Highway Department is accepting applications for a full time MEO.
Duties involve responsibility for the safe and efficient operation of trucks and various types of road maintenance
and construction equipment.
Class A license is preferred.
Application can be picked up and returned at:
the Castile Government Center located at
53 North Main Street,
Castile, NY 14427
Applications are due by Tuesday, April 30th at 4:30pm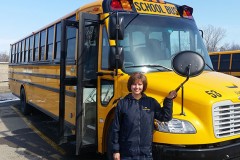 LCS Bus Drivers
BUS DRIVERS NEEDED
Letchworth & Perry Sites
We Will Train You!
10 Month employment (summers off)
Our buses are stored inside year round!
Minimum run rate of $21
Contract Step 1 - $14.09/hour
BENEFITS: Drivers receive: Sick Days, Personal Days, Bereavement time, Paid Holidays, Healthcare benefits (Single or Family)
Apply to: Business Administrator
Letchworth Central School
5550 School Rd., Gainesville, NY 14066
Deadline: Open until filled
Come Join Our Team!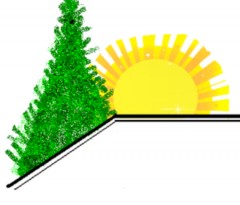 Licensed Practical Nurses • Certified Nursing Assistants • RN - part time/nights
East Side Nursing & Rehabilitation Center
Immediate Openings for:
Licensed Practical Nurses
Certified Nursing Assistants
RN - part time/nights
Dietary Aide
RN Supervisor
Application available at :
62 Prospect Street | Warsaw NY 14569
(585) 786-8151 Or
Online www.eastsidenursing.com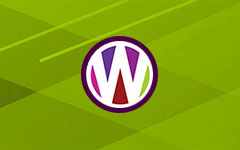 LIFEGUARDS NEEDED!!
The Village of Warsaw is currently seeking qualified lifeguards for their summer recreation program.
Applications are available at: Warsaw Village Clerk's Office 15 S. Main St. Monday- Friday 8:30-4:30
Training, Certification & Recertification
Class information can be found at: http://www.redcross.org www.glowymca.org
Carpenters & Laborers
Local Contractor Business looking for
Carpenters & Laborers
Herman Contracting
Please Call 585-813-3581or
Send resume to: bherm@yahoo.com
Class B CDL Drivers & Warehouse Operator
We're Hiring Now!!
Growmark FS- Gainesville
Class B CDL Drivers
Warehouse Operator
• Competitive Wage Paid Based on Ability
• 401K Offered
Visit our website:
http://www.growmark.com/careers/pages/default.aspx
Call: 585-322-7273 or stop in at 4608 School Road,
Gainesville, NY for an interview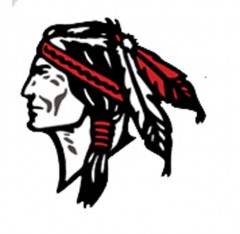 Custodian at LCS
CUSTODIAN
• Full time employment, Second Shift
• Contract Step 1 - $12.48/hour
• 12 months with benefits: 10 sick days, 3 personal days, (vacation after 1 yr) 3 bereavement, 13 paid holidays (as per contract)
• Healthcare benefits paid up to 90% [single or family] (as per contract)
• Must be at least 18 years old and a Resident of Wyoming County
Deadline to apply: Until Filled
Mail letter of interest and resume to:
District Office
Letchworth Central School
5550 School Rd, Gainesville, NY 14066
Or E-Mail: jnovak@letchworth.k12.ny.us
DRIVERS WANTED
Bugman and Sons
DRIVERS WANTED - CDL Class A or B
Must have tank endorsement.
Home nightly, health, dental insurance and
vacation pay package.
Apply in person: 10046 State Street, Dalton
or call 585-476-5920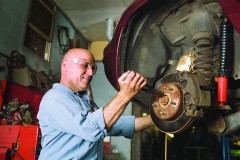 Auto Tech
Full Time
Must have driver's license, inspection license and own tools.
Apply in person:
Scorsone's Service Center, Inc.
4554 Rt. 63 • Geneseo
585-243-2596
Customer Service \ Consumer Care Representative
Apply on line at http://www.coastprofessional.com/PennySaver
Description
No experience required, full training provided
$13.72/hour plus $4.41 for Health and Wellness Benefits
Average Monthly Bonus $1,600
JOB SUMMARY:
Working with the consumer to resolve outstanding debt
Handling incoming and outgoing collection calls
Information gathering to locate new contact info
Negotiating payment arrangements
Preparing and obtaining necessary paperwork
KNOWLEDGE, SKILLS & ABILITIES:
Working knowledge of modern office procedures, methods, and computer equipment
Excellent communication skills
Principles and practices of customer service.
Establish a good working relationship with team members and internal contacts in order to maintain and continuously strive to improve the level of overall service being provided.
Good organizational skills and attention to detail.
Ability to comply with rules, regulations, laws and methods as related to debt collection.
Work independently in the absence of immediate supervision.
Ability to handle and resolve recurring problems.
Successfully complete and pass the FDCPA test.
Successfully pass pre-employment (post offer) background check
High school diploma or GED required
Coast Professional, Inc. is an Equal Opportunity/Affirmative Action Employer M/F/Vet/Disability. All qualified applicants will receive consideration for employment without regard to race, color, religion, sex, sexual orientation, gender identity or national origin.
Qualifications
Education Required High School or better.
Equal Opportunity Employer/Protected Veterans/Individuals with Disabilities
The contractor will not discharge or in any other manner discriminate against employees or applicants because they have inquired about, discussed, or disclosed their own pay or the pay of another employee or applicant. However, employees who have access to the compensation information of other employees or applicants as a part of their essential job functions cannot disclose the pay of other employees or applicants to individuals who do not otherwise have access to compensation information, unless the disclosure is (a) in response to a formal complaint or charge, (b) in furtherance of an investigation, proceeding, hearing, or action, including an investigation conducted by the employer, or (c) consistent with the contractor's legal duty to furnish information.